Proudly Servicing Greater St Louis and Surrounding Areas

We are a pro team of tree removal, tree trimming, and tree care services for St. Louis Missouri and all surrounding areas.  The services we offer are high quality and we can take down difficult trees, as well as trimming, stump grinding, and more – always with a free estimate given with no obligation.  We believe in ethical work and customer service with a commitment to the best tree care service around.  Here are the areas we currently go to:
St. Louis downtown, Clayton, Brentwood, Frontenac, Ballwin, Richmond Heights, Central West End, Manchester, Ellisville, Town and Country, Des Peres, Maplewood, Ladue, Bridgeton, Concord, Kirkwood, Huntleigh, Olivette, Rock Hill, Shrewsbury, Warson Woods, Valley Park, Webster Groves, University City, Fenton, Creve Coeur, Westport, Earth City, Flourisant, St. Ann, Ferguson, Compton Heights, Princeton Heights, Tower Grove East, Lafayette Square, Benton Park West, Tower Grove South, Dogtown, St. Louis Hills, Benton Park, The Hill, Soulard, Bevo Mill, Downtown West
Here are the services we provide:

Tree Removal (even difficult trees)
Tree Trimming and Cutting
Removing Stump / Grinding
Arborist Work
Tree Doctor (Bugs / Parasites / Cures)
Tree bracing / Cabling
Tree Pruning
Large Brush Removal
PROFESSIONAL: We have a great deal of experience at the complex and laborious task of tree removal and maintenance.  Due to the risks, there is a strong need for such wisdom and solid track record.

INSURED: Our crew is knowledgeable of all safety and property management guidelines.  We do what it takes to keep jobs reliable and the outcome positive at all times.

FAIR PRICING: We make sure to keep our pricing practices in line with fair market standards.  Our staff is motivated to keep our client base happy with fair pricing - just reach out and see our great rates: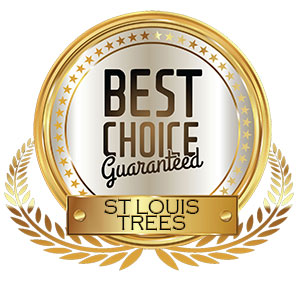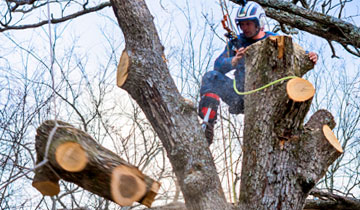 TREE REMOVAL

Getting experienced climbers and cutters is essential to smooth operation. Reliability comes from expert knowledge and experience.  Taking down trees that are near buildings or near power lines is a special skill we are happy to provide.  No matter what the job is, we offer a free quotation so you know what's coming!

TREE TRIMMING

Proper tree trimming leaves healthy trees behind, and also can give a property a new look.  With skill, predicting future growth leads to a better looking trim, as well as knowing what looks best when the leaves come off for the winter!  We can trim large or small trees, and we also trim some trees on a visit with multiple purposes.

TREE CARE

Whether your trees are experiencing weather damage, parasite, or bug infestation, there is a care and maintenance protocol that you can use us to provide.  We are specialists and care about every tree we help maintain.  Even though we take trees down, they are our passion on this green Earth and we love keeping wanted trees alive as well!


PREMIUM TREE SERVICES



We are local St Louis residents and huge fans of our beloved city – we really care about our community!  Tree work has been our team's passion throughout our lives.  We never lost the enthusiasm of taking care of vegetation and trees in general.  Over the years we each found ourselves excelling at a physical job that requires prowess and endurance, as well as the special skills we utilize every day.  We have many years of experience and most of us have been doing this since we were young teenagers, and now have the experience for cutting even the most difficult trees.  Our returning clients have noted that we are prompt, and provide pro service including how we interact with them through the process, leaving to feel like we were super fair priced and also in control of the process, so they didn't have to worry or really, even think about anything.  We are proud to interact in a way that's consistent with the goal of getting your blessing and referrals.  That is our goal with every job, to earn and keep your trust, and to do a great job that even our momma's would be proud of!  From the quote process to the actual tree work, to the clean up and exit from the job, we intend to do great work and leave no unexpected messes.  We are looking forward to working for you!
1. PREVENTING OVERGROWTH: Planting many trees in the yard is awesome, but sometimes one underestimates how large they can become, especially when there are many.  Proper trimming can keep the size manageable now, before they become so enormous to create a threat to buildings nearby, or increase the cost of removal in 10 or 20 years.  A small maple tree can 10x in size in just a few decades and keeping it in check now will save a lot of trouble in the future!
2. LEAF CONTROL: The larger the tree, the larger the leaf count.  Small and medium size trees can usually have the leaves more easily removed, even by just mowing over them.  However when trees get incredibly large, the shed will be unbearable to rake and bag, and can also cause neighbors grief when the wind pushes them all over their yard. A good trim can take place with the specific intent to control this issue!

3. ENCOURAGE FRUITING: Each season trees assess how much energy to put into future growth and also fruiting.  If you want to see a better and more delicious yield, we can help rid a tree of unnecessary branching that actually inhibits fruiting.  The tree will then use it's surplus energy to give you the fruits of your desire!
WHY HIRE PROFESSIONALS INSTEAD OF AN INDIVIDUAL LABORER?

Working on large trees is top of the list of most dangerous jobs – that's why it's so important to hire an experienced crew.  We make sure to price fairly, so it's good to be curious if someone quotes you much lower: the reason is that reliable removal and trimming requires more skills and better equipment than a chainsaw and a pickup truck can safely handle.
It's also important to hire insured workers to prevent liability issues.  Climbing high in trees and pulling down thousand-pound hunks of wood is nothing to scoff at – it is a process that requires precision and deep understanding.  Utilizing safety gear and handling each step in the process with a true understanding of the safest practices is essential. This ensures that life threatening situations to not arise, and also that the property surrounding each tree is preserved to the fullest extent.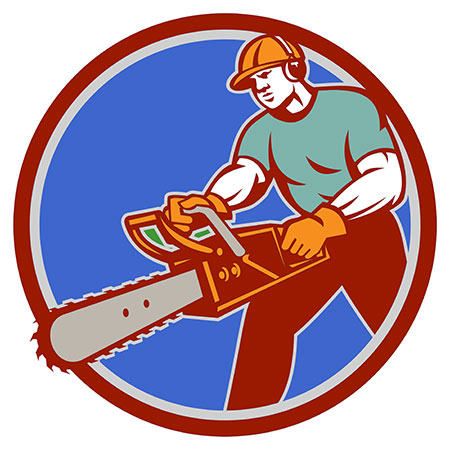 Best Tree Service in St Louis!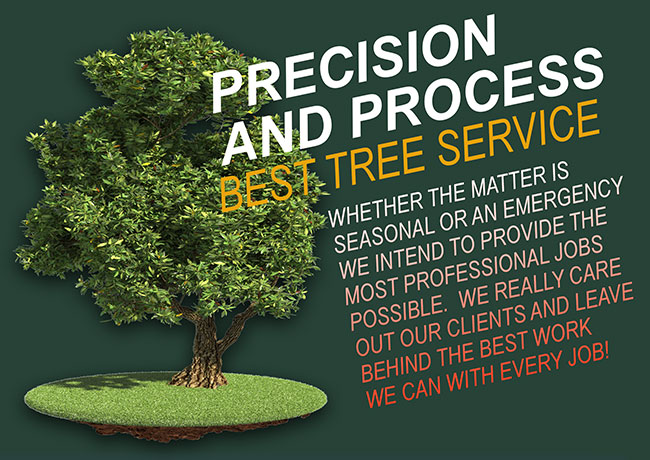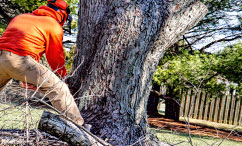 "Honestly couldn't be happier.  I never had tree work done before, and I couldn't imagine doing this hard work myself. Amazing job!"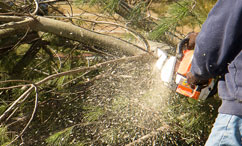 "They were easy to work with and the price was more fair than we imagined. Thanks for a great pruning fellas."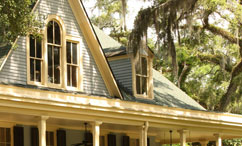 "I do have to thank you for taking good care of everything, that tree was nothing to laugh at and it was huge and right next to the house, wow."
EMERGENCY TREE REMOVAL

When a storm pushes trees down, or big branches drop for one reason or another...  it can lead to distress or property damage.  Sometimes roofing is hit and it leads to exposure to the elements, sometimes driveways are crossed and even cars damaged.  We are here to help with quick and reliable emergency tree removal, and can't wait to help you!  It feels good knowing we can help when catastrophe strikes, and you can be certain that we will take great care in the process.

STUMP GRINDING

When trees come down, or areas need to be cleared, the stumps left behind can be a burden, causing tripping hazards, or preventing landscaping or lawn extension from occurring.  If you've never seen an industrial stump grinding machine at work, well, they are fast and super effective.  DIY alternatives like drilling and burning out stumps really are just about impossible and can actually take dozens of hours with little progress.  St Louis Trees knows how to clear massive stumps with speed and professional advantage!