Removing Stumps Below the Surface

If you've never seen a stump grinder at work - they are a modern marvel.  In solid hands, even the most massive stump can be excavated well below the surface soil line.  Giant stumps will be reduced to wood chips and then either mounded like fresh mulch or hauled away.

Should I Remove Tree Stumps?
Tree stumps attract termites and carpenter ants as they are attracted to wood and the more aged it gets, the dryer and more desirable they get to such pests.  It is always a good idea to clear land of stumps after tree removal for other reasons as well, as the root system can stay alive and continue growing, and this can lead to roots attempting to sprout new trees as well.  Grinding the stump will return your land to the desirable surface and let the tree rest in peace.  Much of times, after taking a tree down, clients ask us to remove the stump then, and also clear nearby brush and haul it away as well with our brush removal and wood removal services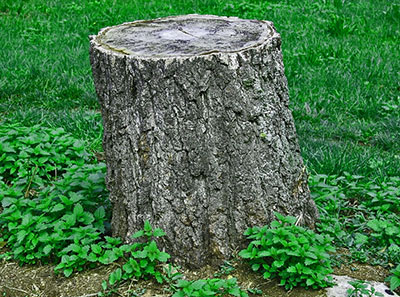 Can I Burn Out the Stump Myself?
We certainly admire the DIY spirit, but with large tree removal and stump grinding there is just no good substitute for hiring pros.  Burning out stumps sounds good in theory, but campfires work with small longer timbers with a lot of air flow.  Many who have followed online instructions to burn out a stump find themselves spending not just hours, but twenty hours or more trying to figure out why it just won't burn!  Tree stumps just do not have a good composition to sustain a fire.  Anything short of dynamite will be tedious and frustrating, and according to our laws, dynamite is just taking it too far!



Great Service, Great Spirit!

Please reach out - we can't wait to help with any tree situation that arrises!

LOCAL and RELIABLE SERVICE