Safely Cutting Down Trees for Removal

We offer pro tree removal service for both homes and businesses through all of St Louis and surrounding areas.  If you are dealing with a dead tree, or one that's damaged after a storm, then we pride ourselves on providing the best removal service possible.  If you have trees that are diseased beyond restoration or some that are blocking all your best views, we understand how to best do the task keeping your property in good hands.
Handling the process of taking down trees is labor intensive and it can be dangerous, so it's a great service to hire out to pros who handle the task every day - making it safer and the outcome as desirable as possible.  Leave the hard work to us, as you sit back and enjoy the beautiful outcome.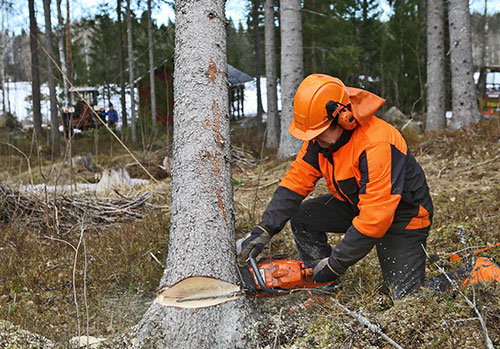 Sometimes a big storm breaks trees in ways severe enough to require removing it from the property altogether.  Whether the lumber is blocking roads or driveways, or landed on a house or car, getting the job done carefully is essential, and doing it in a timely way may be necessary.  When storm damage happens it can be stressful, and we are here to help restore the peace or tidy up the damage with solid tree trimming work.

It's always important to be aware of suspended and buried power lines as well as power boxes.  Please take care in handling any fallen or broken structures, or call us to do an assessment.


Great Service, Great Spirit!

Please reach out - we can't wait to help with any tree situation that arrises!

LOCAL and RELIABLE SERVICE